Startup Services




Startup services are designed to help customers establish and maintain their computer systems.

System Installation and Configuration Service

This service is recommended if you want to set up a new system or enhance an existing one. Following are some of the examples:



A Windows cluster for Microsoft Exchange and SQL Server
A master backup server running Symantec Backup Exec with application and database agents for centralized and automated backup
Dozens of HP ProLiant server blades on an FC SAN with boot-from-SAN for HA capability
An iSCSI storage system for quick and simple disk storage provisioning for a few servers
A host-based data replication solution for disaster recovery and remote backup

Installing the hardware and software components of a system isn't as simple as it looks. For instance, incorrect placement of memory kits or skipping the upgrade of the firmware on a server could impair the performance or even the stability of a system. Knowledge, skill and experience are the keys to making complicated installations simple.

Technical Support Service

Having a new system put into production run is just the beginning of the maintenance phase, in which unexpected problems and operational difficulties may happen any time.

Technical support service offers a safety net to customers, and best of all a single point of contact for system support. In a typical case, we provide phone and onsite support to help the customer recover the application service first. Then collect and analyze the system logs, identify the possible cause, recommend preventive measures and monitor the situation until the case is closed.

Our service offerings are flexible. Depending on your specific need, the service can be subscribed with different service periods, support days, response time and service scope.

Refurbished Server and Storage Systems

Deploying a legacy system is sometimes a better alternative than developing a new one. Your investments in application development, system software licenses, user training and support personnel are protected.

We offer refurbished and used server systems, storage systems, network equipment and spare parts from Digital Equipment Corporation, Compaq, HP, IBM, Sun, Cisco and other major vendors. Optional value added services such as installation and configuration, hardware maintenance and technical support are also available for refurbished systems.

Hardware Maintenance Service

We are determined to help customer save costs whenever possible. Hardware maintenance is one of the areas that we can help to lower the costs of maintaining your new or legacy computer systems.

Our service offerings are flexible and competitive, yet without sacrificing service quality.

System Relocation Service

It's a time consuming job dealing with large numbers of servers, storage systems and network devices when you are moving your data centre. Our system relocation service is designed to give you a peace of mind. The service covers the detail and careful planning, scheduling, site inspection, labeling, de-installation, packing, transportation, installation, and risk management.

Network Design and Security Assessment Services

In the Internet world, you need a network infrastructure that is well planned and designed to allow seamless connections between your customers and application services.

We offer consultancy, assessment and implementation services to help you analyze, plan, design and set up your corporate network. At the same time, network security is never compromised.

You can be sure that our recommendations are always adhered to your unique requirements and budgets.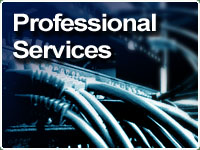 » Startup Services
» Upgrade and Migration Services
» REE Removal Service