Infrastructure Solutions

Information technology is an integral part of almost all businesses now. To support the growth of your business or take the lead in the competition, you need proven, affordable IT infrastructure solutions that are easy to implement and maintain.

We focus on the following areas:



Server System Platforms
High Availability Solutions
Virtual Machines and Thin Clients
Networked Storage Solutions

Data Protection Solutions
Database Management Systems
Business Essential Applications
Office Automation Systems

As a system integrator, Simple Systems Limited pays attention to the development of the latest technologies and new solutions in the market. We are ready to recommend the best alternatives for your consideration any time.

In addition to establishing new systems and infrastructure solutions, we are also experienced in performing upgrades of obsolete or unsupported hardware and software systems. For example, server hardware, storage area networks, disk arrays, tape libraries, operating systems, database management systems, e-mail systems, backup software, data replication software and many more.

On the other hand, if you need to keep your legacy systems running for an extended period of time so that you can find a suitable replacement for your applications, we have the solutions for your specific requirements.

Let us know if you want to find out more about the solutions that you are interested in.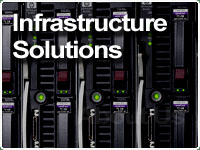 » Server System Platforms
» High Availability Solutions
» Virtual Machines and Thin Clients
» Networked Storage Solutions
» Data Protection Solutions
» Database Management Systems
» Business Essential Applications
» Office Automation Systems
» Our Business Partners