Upgrade and Migration Services




System upgrades and migrations are challenges to many IT professionals. Nevertheless, moving forward is the only way for you to take advantage of the powerful capabilities of the hardware and software solutions in the market today, and tomorrow.

In addition to building up new systems, we also help customers upgrade their systems to the next level of technology or migrate to the platforms that are most suitable for their business requirements.

We offer professional upgrade and migration services for the following systems:



Server and storage systems
Operating systems
E-mail application systems
Database management systems
Backup software suites
Data replication software suites

For more information about how we can help with your specific requirements, contact us now.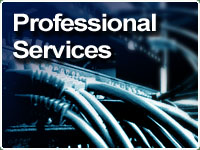 » Startup Services
» Upgrade and Migration Services
» REE Removal Service