Business Essential Applications




Many customers tell us, though not as important as their ERP systems or online transaction systems on the Internet, e-mail system is one of the essential elements for the smooth operation of their businesses.

For this reason, we believe that this type of application systems should be regarded as parts of the IT infrastructure. Not only do business essential applications bring convenience to your business, but also help conserve valuable resources.

Following are some of the applications that we focus:



E-mail systems including Microsoft Exchange and IBM Lotus Domino
Electronic Document Management Systems
Workflow Systems
Fax Systems
System Management Software

At large organizations, automation and efficient storing and sharing of information could save millions of dollars every year. You could also help save the Earth if less paper is used.

For example, you can simplify and streamline your business operation if the following routine tasks are improved: Making appointments, scheduling customer meetings, searching for paper-based transaction records, sharing confidential documents, getting management approvals, sending and receiving information by fax, discarding junk advertisements at fax machines, monitoring status of computer systems, alerting system administrators for prompt response and many more similar tasks.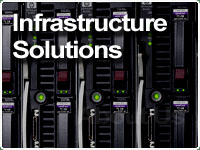 » Server System Platforms
» High Availability Solutions
» Virtual Machines and Thin Clients
» Networked Storage Solutions
» Data Protection Solutions
» Database Management Systems
» Business Essential Applications
» Office Automation Systems
» Our Business Partners