Amazing! This multi-function single-box solution makes backup fast and saves costs!

Would it be nice if you can save hardware expenditures and operation costs, and at the same time reduce the burden of backup?

Now you can achieve both with the affordable HP StorageWorks D2D Backup Systems. Built-in with the HP StoreOnce de-duplication technology, and augmented by the data compression and remote replication capabilities, the systems offer an excellent appliance based disk-to-disk backup solution that can be seamlessly integrated into your current computing environment.

HP StoreOnce De-duplication

By eliminating redundant data blocks at the target VTL or NAS devices, the patented HP StoreOnce de-duplication software is capable of maintaining typically 20 times the data that can be stored on the available disk space.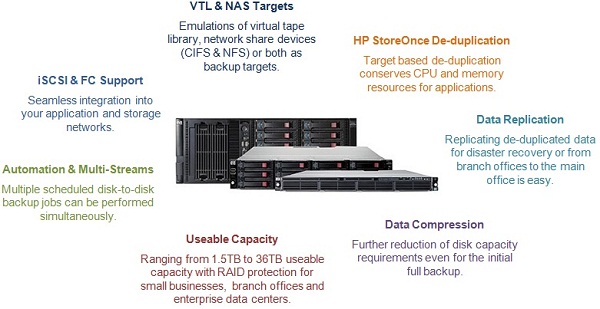 Figure 1 - Features and benefits of the HP StorageWorks D2D Backup Systems.



VMware Support

We recommend the HP StorageWorks D2D Backup Systems for VMware Consolidated Backup (VCB) and VMware vStorage APIs for Data Protection (vADP) backup architectures, which allow innovative off-host and agentless online backup of applications and guest operating systems.

Supported Backup Tools and Operating Systems

The Systems are qualified to work with major backup software tools including HP Data Protector, Symantec NetBackup and Backup Exec, CA ARCserve, IBM Tivoli Storage Manager, EMC NetWorker and native backup tools on Windows, Linux, HP-UX, Solaris and AIX.

Contact us now at 3576-3000 or email to enquiry@simplesystems.com.hk for more information.



Released on 16-Sep-2010