Marathon Technology Update

World's First - Multi-CPU SMP Fault-Tolerant & DR Server Software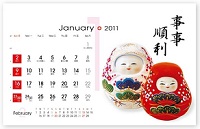 Simple Systems Limited is pleased to invite you to participate in the captioned event organized by Providence Solutions to be held on Wednesday, December 1, 2010 at Hotel Novotel Hong Kong Century in Wanchai.

To thank you for your participation, we shall reserve a 2011 desk calendar as a souvenir for every attendant who registered the event through Simple Systems Limited.

Registration by Email

Simply reply this email to marketing@simplesystems.com.hk with your information as follows:

Prefix (Mr, Mrs, Ms, Dr...)* :
Last Name* :
First Name* :
Email Address* :
Cell Phone* :
Job Title :
Company / Organization* :
Work Phone :
Website : http://
Postal Address (for sending 2011 calendar to you)* :


* Required information
For more details about the event, kindly see the information below or contact us at 3576-3000.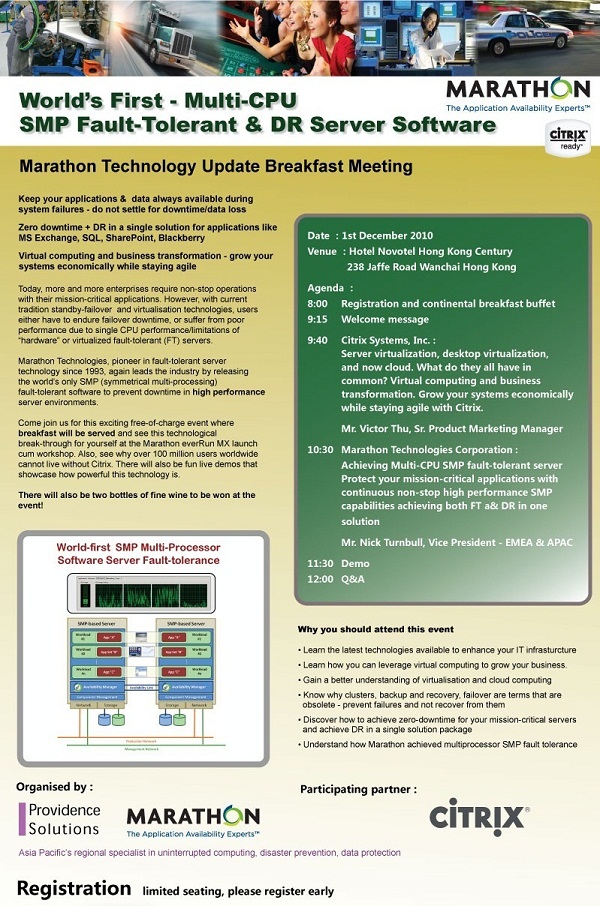 Released on 11-Nov-2010